We have an EXCITING weekend ahead of us ladies and gents. Why is it so exciting you ask? I'll tell you why. It's because StringKing is releasing their BRAND NEW StringKing Performance Mesh Type 2+! We are so excited about this new mesh here at Universal Lacrosse and we know that a lot of you are as well.
This Saturday not only marks the release of the new Type 2+ for $29.99 but also an AWESOME DEAL presented to you by yours truly, Universallacrosse.com, but more on that in a second. First let's talk about this awesome mesh.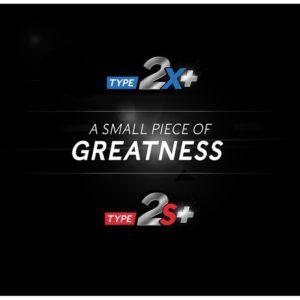 StringKing has been providing some of the best pieces of lacrosse mesh for the past few years now and every time they release a new product they completely out do themselves. The new Type 2+ series is no exception. Coming in both Type 2s+ and 2x+, these pieces of mesh are even LIGHTER THAN BEFORE. Also having an enhanced texture to the diamonds it is one of the most advanced pieces of mesh available.
With this new mesh you will get the great consistency that all StringKing products provide as well as an enhanced feel on the ball so you can have every ounce of control that you need. Even lighter than its predecessor, Type 2, Type 2+ won't weigh you down.
OK, so we talked about the mesh now let's move onto the awesome deal. Starting this Friday (3/13/15) at MIDNIGHT, not only will the StringKing Performance Mesh Type 2+ be available, but our AWESOME Brine RP3 X with Type 2+ M1 Pocket deal will be launched as well!
In this deal you get a Brine RP3 X strung up with uSTRINGS M1 pocket using a BRAND NEW piece of Type 2+. This deal values at $144.99 but for a limited time (5 days to be exact) you can get all of it for only $109.99! At this price your basically getting this SICK POCKET strung up completely free!
Again, this deal is only going to be around for an EXTREMELY LIMITED TIME so don't pass up on it!
IT'S ALL U