The other night I was scrolling through Instagram and I saw a post that really caught my attention.
Paul Rabil posted an image of his NEW GLOVES that he will be wearing for his first season with the Long Island Lizards and at first I thought they were just some SICK custom Warrior Evos but at a second glance I noticed that they were completely different.  Decked out in the AWESOME LI Lizards color-way these gloves just might be a diamond hidden in plain sight.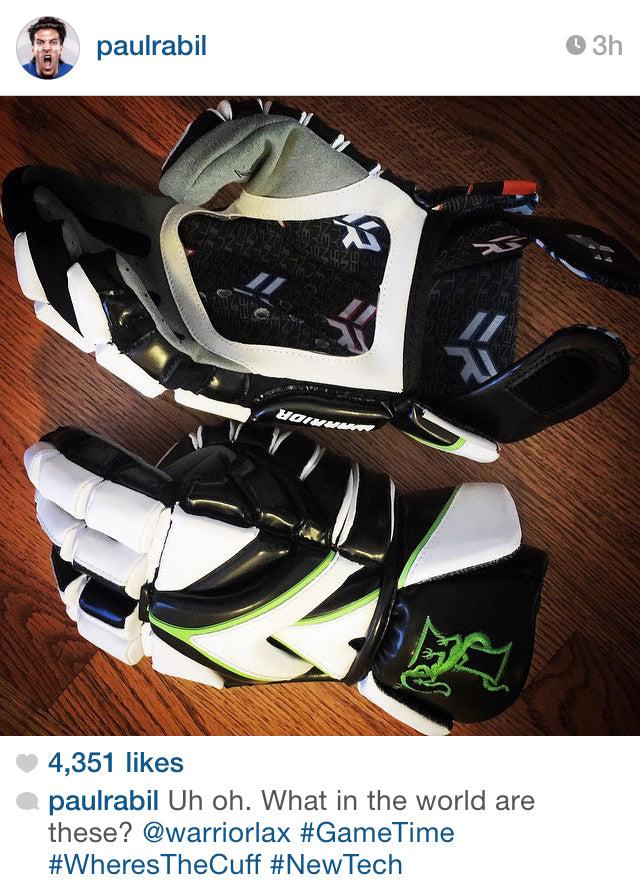 The only information we can find is what was provided from this image.  Speculation suggests that these new Warrior Rabil Gloves will share similar tech with the Warrior Evo's but in a different style.  The backhand in particular resembles the Evo.  Also having a new style of wrist-cuff these New Warrior Rabil Gloves look AMAZING!
We will be keeping our eyes out and our ears to the ground on these new puppies and will definitely let you guys know when we hear something come up so stay tuned too Universal Lacrosse for more info!
IT'S ALL U