East Coast Dyes has just released an incredible, limited edition version of Hero Mesh for elite players called JW1 Hero Mesh, named after Joe Walters.  It features a cool reversed striker look, meaning it has a black base color and white striker.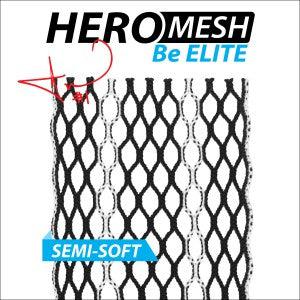 Joe Walters played college lax at the University at Maryland, making the All-American team all 4 years.  He was also the teams leading scorer.  He went on to play professional lacrosse and since has won 2 MLL championships and 3 NLL Championships in a row.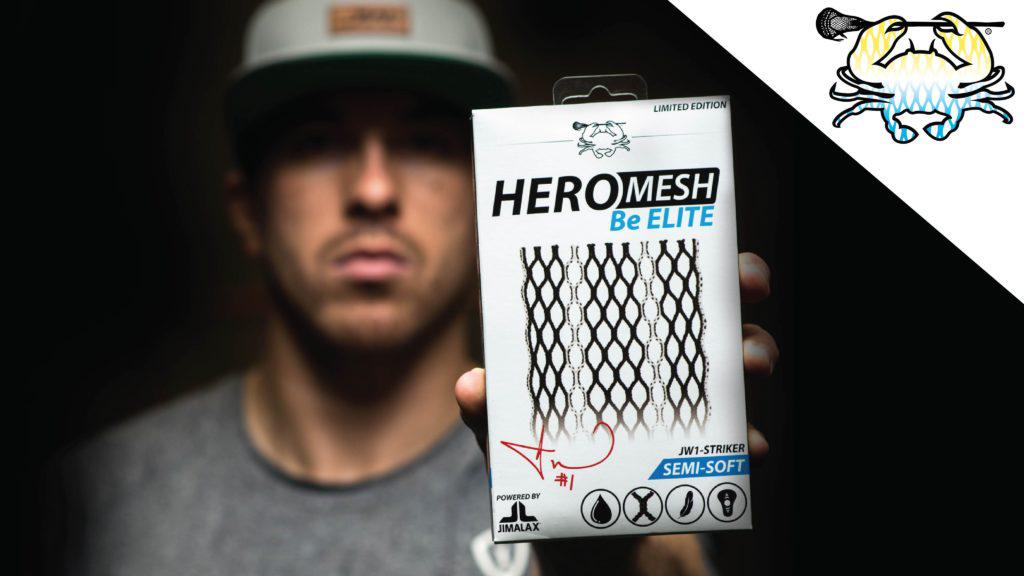 This new mesh still features everything great that we love about Hero Mesh, like its extremely light weight, its durability, and its consistency while either passing or shooting.  East Coast Dyes has really mastered this piece of mesh.   The technology that went into this mesh is incredible.  The HyperWeave makes sure that each diamond in the mesh is symmetrical and woven tight, ensuring maximum consistency, feel and control when playing.  Its lightweight LTH fibers are extremely durable which allows for faster shots and better feel, without losing out on strength.  The material is also weatherproof so you can play in any weather condition without your stick being adversely effected.
This limited edition piece of mesh strung in your favorite head with ECD's new Carbon Pro shaft would be an ultimate game changer, but I would act fast, this mesh is in high demand. ECD's advanced technology in all the products they release constantly evolves the game of lacrosse and I can't wait to see what they do next!