We know that we've talked about the Project G Shaft before but we're gonna talk about it again.  Why? you may be asking..BECAUSE IT'S AWESOME. THAT'S WHY.
The Gait Project G is not only one of the lightest shafts out there, it's also one of the best.  Being made out of a Carbon Composite material the Project G has the light weight speed with the heavy duty strength.  It's not that often that we see a shaft that is this well balanced, but with the Project G 'Balance' is engraved into it's core.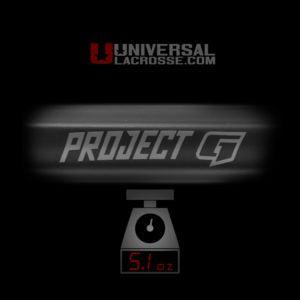 Now that I have had some time to get my hands on one of these bad boys for a while,  it's going to be hard to make a switch to any other shaft.  Once you pick one up you can instantly see what all the hype is about.  For the first time we have a composite shaft with a metal feel which is actually hard to explain without having one in your hands.  But trust me when I say, the feel of this shaft is unlike anything I've used before.

There is somewhat of a cult following growing on Instagram for the Project G.  Whether it's middies, attackmen, goalies, or d-poles, everyone loves the Project G.  The lightweight feel is great for a sharpshooter or flashy finisher, while the durability allows the d-pole version to lay the lumber on the opposition.
These shaft are only available RIGHT HERE but once they are gone, THEY'RE GONE.  We sold through the first half of these shafts in record time and they are still kicking faster than ever!  If your looking for a new shaft for this upcoming season, I would definitely look into the Gait Project G before its too late!
IT'S ALL U