Summer ball is right around the corner and some big events are coming up. Whether you will be playing, coaching, recruiting, or just watching as a fan (like me), summer of 2015 will provide some exciting lacrosse. Here are some of my favorite events:
Brine national lacrosse classic
June 29-July 2 @ River City Sportsplex, Richmond VA
"Entering its 8th year, the 2015 Brine National Lacrosse Classic and Brine National Lacrosse Academy brings together the finest players and coaches June 29-July 2, 2015 in an event offering extreme competition and exposure to the next level of the sport."
Underarmour All-American Lacrosse Game (North v South)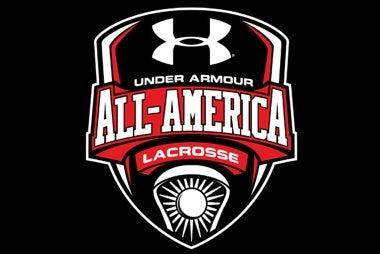 July 3-5 @Towson University, Baltimore MD
This one's always exciting to watch, as it features the absolute BEST high school seniors. You see all of the top recruits and soon to be D1 stars pulling off some crazy moves. I definitely won't miss this one.
Click here for the hype video and rosters
Maverik Showtime

July 6-9 @ Western Connecticut State University, Danbury CT
Not only does this event host some of the best players, but also has some of the nicest gear! Showtime players get hooked up, check out this stuff from previous years:
I can't wait to see the Showtime custom gear for 2015! I wonder what the players will be issued….I am thinking the new Centrik head will make an appearance. If you haven't seen it yet, check it out here.
Adrenaline Showcase
July 9 @ El Pomar Youth Sports Park, Colorado Springs CO
"The Adrenaline Showcase is an extremely selective summer individual recruitment event attended by only the top 5% of players from each specific region.  With representation from the majority of top NCAA D1, D2, D3 and MCLA programs, 75-100 recruiters from all levels attend this event to evaluate the top talent."
A lot of lacrosse to be played, #staytuned for more!
IT'S ALL U