Introducing the Cell IV Protective Line Up
Back by popular demand - STX reveals their fourth installment of the famed Cell Protection series. The Cell IV protection line is packed with cleaned up styling and newly upgraded tech.  Following one of the most popular padding lines to ever enter the lacrosse world, STX nailed this latest upgrade that is sure to please any fan of the Cell protection line.
Including a new glove, shoulder pads and 3 different arm pads the Cell IV line up has something for every position and style. True to the Cell legacy each pad is designed for the ultimate comfort and protection through GeoFlex II technology which is also 25% lighter then the previous. This is a unique hexagonal padding structure designed by STX to provide superior protection, flexibility and comfort. These insanely comfortable pads are also some of the most well ventilated on the market with it's Breathable Protection System in each pad which can be experienced through out the entire line.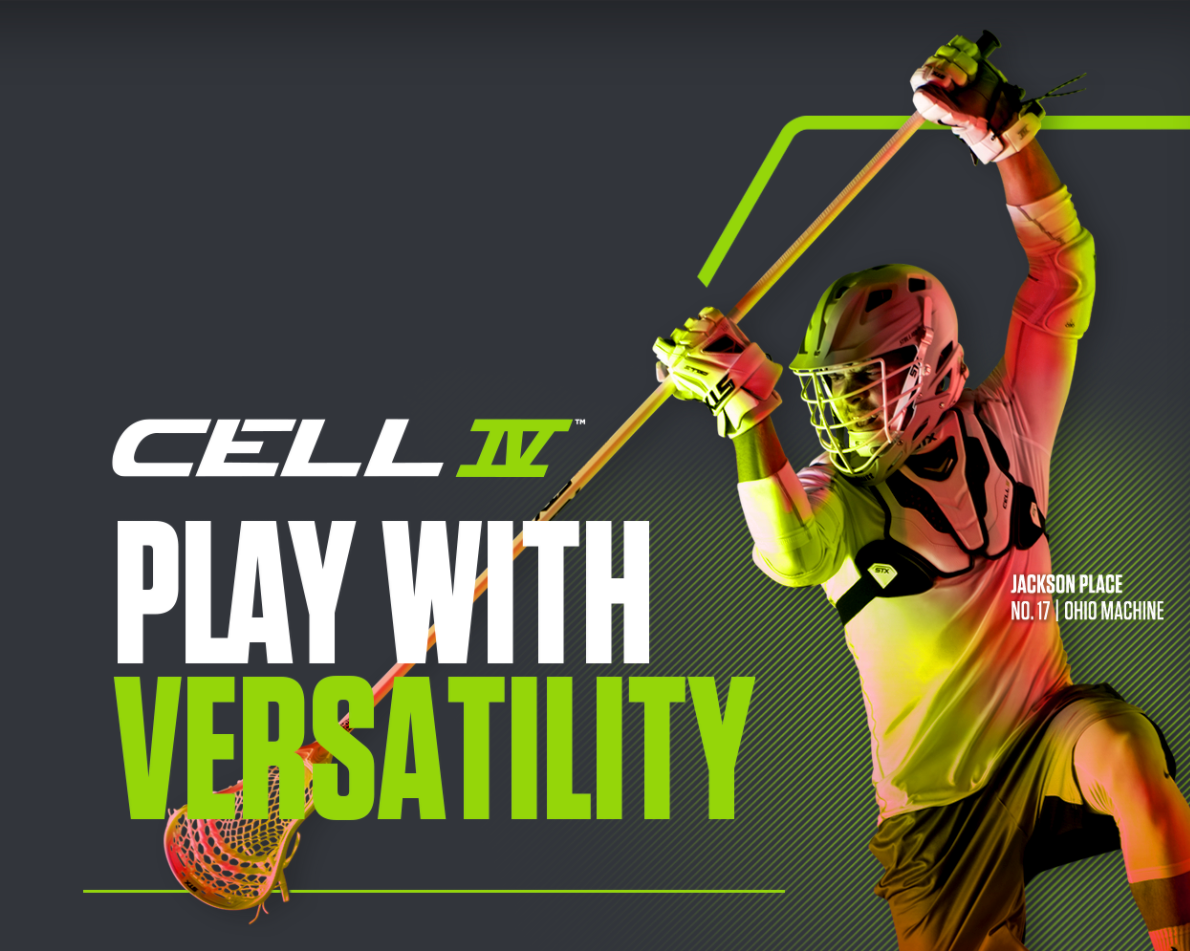 The Cell IV protection line has you covered with the new Cell IV Gloves, Elbow Pads, Arm Pads, Arm Guards, and Shoulder pads making this STX's most versatile line up ever. You will be able to see players from all over the field rocking Cell IV protection from the defenseman wearing the Cell IV elbow pads to the heavily armored attack man rocking Cell IV arm pads. Same deal with the Cell IV Gloves which are just as versatile with a Power Fit profile for added flexibly and control whether your an mid fielder dodging from up top or a long pole slapping checks.
Overall - STX delivered a big upgrade with the Cell IV line up that is sure to be spotted at every level of play this 2018 season. Simply updated styling and protection build on the Cell's legacy perfectly by maintaining everything we loved from the previous models with perfectly upgraded tech. The Cell IV Protective line up is sure to impress from the first minute gearing up and will be a favorite for the 2018 season.