Top 20 best Holiday Lacrosse Gifts
Its time to put that holiday list together and no one does it better then our lacrosse enthusiasts over here at Universal Lacrosse. Our managers, part time stringers and Team sales departments have voted on the top 20 most exciting gifts for this season!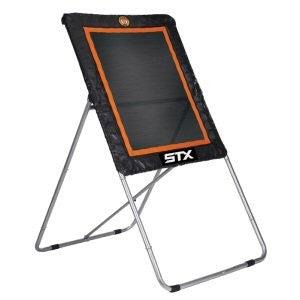 20. STX Rebounder- It doesn't matter if its 10 below zero or a gorgeous sunny day the key to advancing as a lacrosse player is wall ball. This $199 stick skills in a box gift is a staple!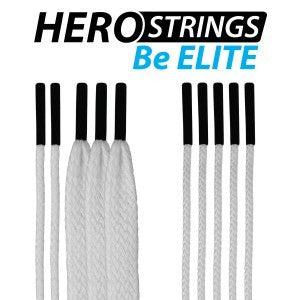 19. Hero Strings- East Coast dyes launched their Hero strings under a year ago and we can't keep them in stock. Great to have in your bag incase of a blowout or if you are lacing up a new stick they are a great high quality option.
18. Gait Ice Shaft- Light, Strong and standing the test of time is the Gait Ice shaft. There have been very few shafts that stand the test of time like the Gait Ice and it is still one of our Favorites.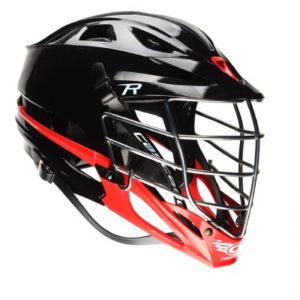 17. Cascade R Helmet- The top of the line helmet comes in an unbelievable amount of custom options for you and your team and recently the minimum order quantity on the custom bold pearl masks and platinum and carbon shell are dropped to one. This might be your only chance to get that once of a kind look without 11 of your buddies coming along to meet that minimum order.
16. Nike CEO Head- Still a top selling head the NIKE CEO continues to dominate the X and score a ton of G's. Light weight, strings like a gem and always a favorite.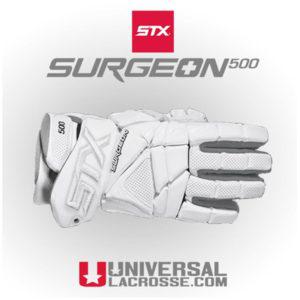 15. STX Surgeon 500 Gloves- These just came out and we love them! There have been a lot of great gloves over the years, including the Brine King series and the Evo glove but the STX Surgeon has the comfort, protection and even comes with a hand warmer pocket! If you play all year round you know how cold January practices are… Huge upgrade to the STX glove line this year.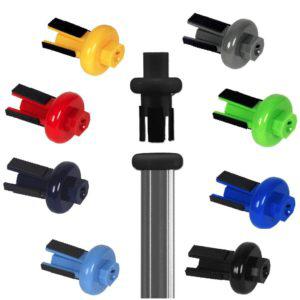 14. Gait Cork End Cap- Simply put, this is the best end cap on the market. It fits all hollow shafts, its lightweight and you won't ever put a shot wide because your tape slipped…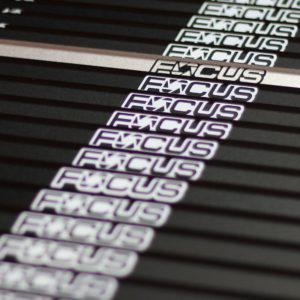 13. East Coast Dyes Focus Shaft- ECM came out with their first metal handle. We were  all pretty excited to see what was going to follow the carbon handle. With the lightweight allow and streamlined graphics this is a great handle.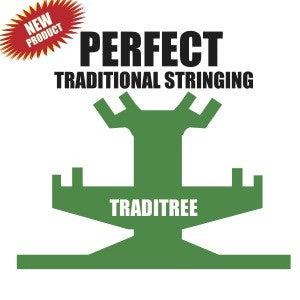 12. Traditree- If you have ever tried to string a traditional lacrosse pocket you know that spacing is everything. For beginners and production strings the Traditree brings a huge value to the pocket and the process. This tool will help you put together the pocket that you want to be playing with.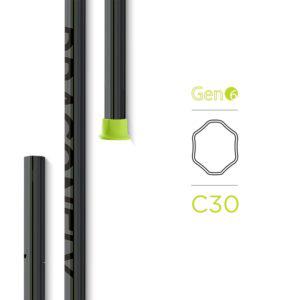 11. Epoch Gen 6 series shaft- I have two words for you TORQUE BOX. If you are not sure of that we are not going to try to explain it in this short article. Check it out for yourself by CLICKING HERE.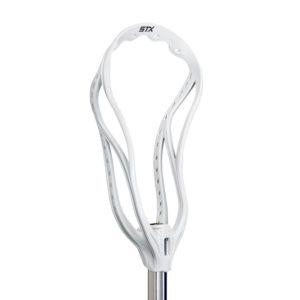 10. The STX Super Power Plus head is the culmination of years of adjustments to the super power.  It is lightweight, strings great, and is rigid in all the right areas.  You can't go wrong with this multipurpose offensive minded head.
9. Thompson Brothers Lacrosse Waterpack cleats and turfs. This set of footwear finally brought a true limited edition piece of NIKE footwear to lacrosse. The detail is insane and will be sold out soon. This is the first pair of cleats that 75% of the players on staff bought for themselves. They fit true to size in NIKE fashion.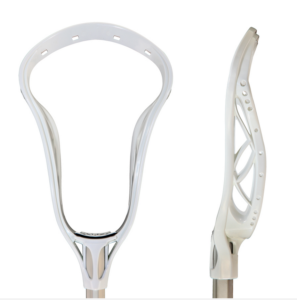 8. FACE-OFF HEADS: Both the @Warriorlax and the @STXMLAX face-off heads came out this fall. The Warrior Blade OG X Spec tipped the scale at $150 and is a GO2 for a lot of pinchers and poppers. The STX Duel is the fastest moving head at the X this fall. Both heads are great and will dominate the X this year.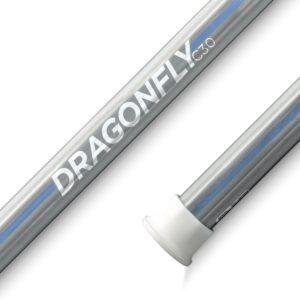 7. DragonFLY on a budget. If you love the feel of Epoch handles and want to keep it costly you should check out this handle. It has all of last years Epoch tech in a great Silver and Carolina color up.
6. Holiday shorts! Yes, there might be a small window to rock these but they are always a great gift to open. This year featuring a melted snowman that you might recognize and some slick graphics the @universallax holiday shorts are a hit. They come in all sizes YM-XL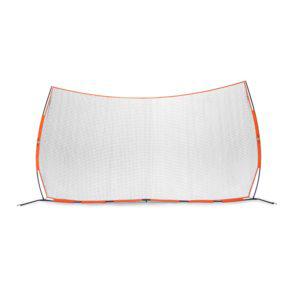 5. The Bownet Barrier! Broken windows? Lost balls? Don't sweat it. This lightweight, fit anywhere solution has you covered. Its a bit pricey but what would you rather be doing? Rottin in front of X box or working on your game? Great buy for a motivated lacrosse player who has been terrorizing the neighbors with some missed shots.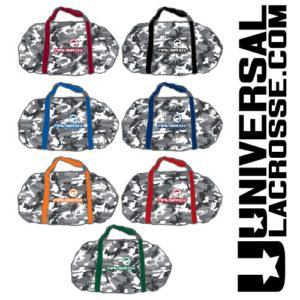 4. Maverik Camo Monster Bag. You need a bag that fits everything? This is your bag. These days, everyone has an extra set of mitts and at least 2 helmets... The small lax bags are not cutting it. Extremely durable and spacious the Maverik monster bag is a great bet. With the loud graphics you don't have to worry about someone "accidentally' picking your bag up, and if they do, you can see them from a mile away.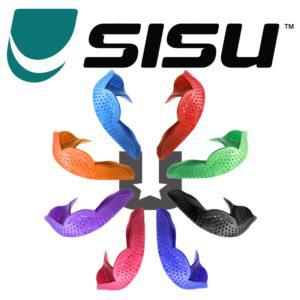 3. Sisu mouthguard. If you look at this sliver of plastic you are going to ask yourself, "how does that thing protect my teeth?" Watch the quick how 2 youtube video and you will be good to go. This mouthguard not only protects your pearly whites but helps you speak while it is in there. It is extremely practical to be able to tell your fellow team mate "I got man" before you crush an opponent and allow him to scoop up the rock. Communication is the key, no reason to allow a traditional mouthguard to muffle your speech on the field.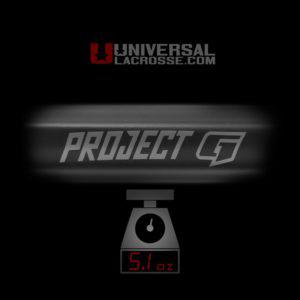 2. The Gait Project G. The project G shaft has been widely reviewed as the sleekest looking and feeling shaft this fall. It feels like an allow but is made of a futuristic carbon fiber. Since GAIT seems to be exiting the category this has been dubbed by lacrosse enthusiasts like @mainleymesh as "gaits last gift" The term gift has been reserved as a description to a lacrosse product and I think this was the perfect time to let it lose. This shaft feels great in your hands and it is a small slice of lax history.
DRUM ROLL PLEASE!
Coming in at #1 we have the...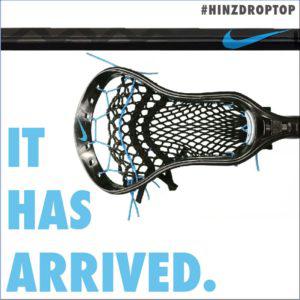 1. The #TBLSTICK
The Thompson brothers and Nike teamed up to design this tonal vapor elite shaft that features the Thompson braid going down the shaft. From 1 feet away it looks like a great tonal design. From 5-10 feet away you can clearly see the Thompson braid design and beyond that the high end clean look of a tonal black handle will glimmer depending on the light. The Nike Lakota U tied up with a Hinzdroptop stringing completes this stick with an Electric blue color up. If you have not seen this stick check it out on the web. Only 250 of these were made and they will continue to be pretty rare. This would blow any young laxers mind as a holiday gift.
STAY TUNED for the Top Ten Holiday Gifts! Coming soon!
IT'S ALL U