Offense, Defense, Goalie and Everything In-between - Still $70.
That's right - All unstrung Warrior heads are now $70 and under, and we mean every head. Warrior has reevaluated it's pricing in an effort to help fuel the growth of lacrosse through more affordable equipment, an effort lead by founder and lacrosse great Dave Morrow. Now players have access to some of most advanced heads in the game for every position at an affordable price point, not just a minimally engineered head designed for the $70 mark. The new value delivered in this pricing strategy is unbeatable for a top of the line head; here are some of our favorites.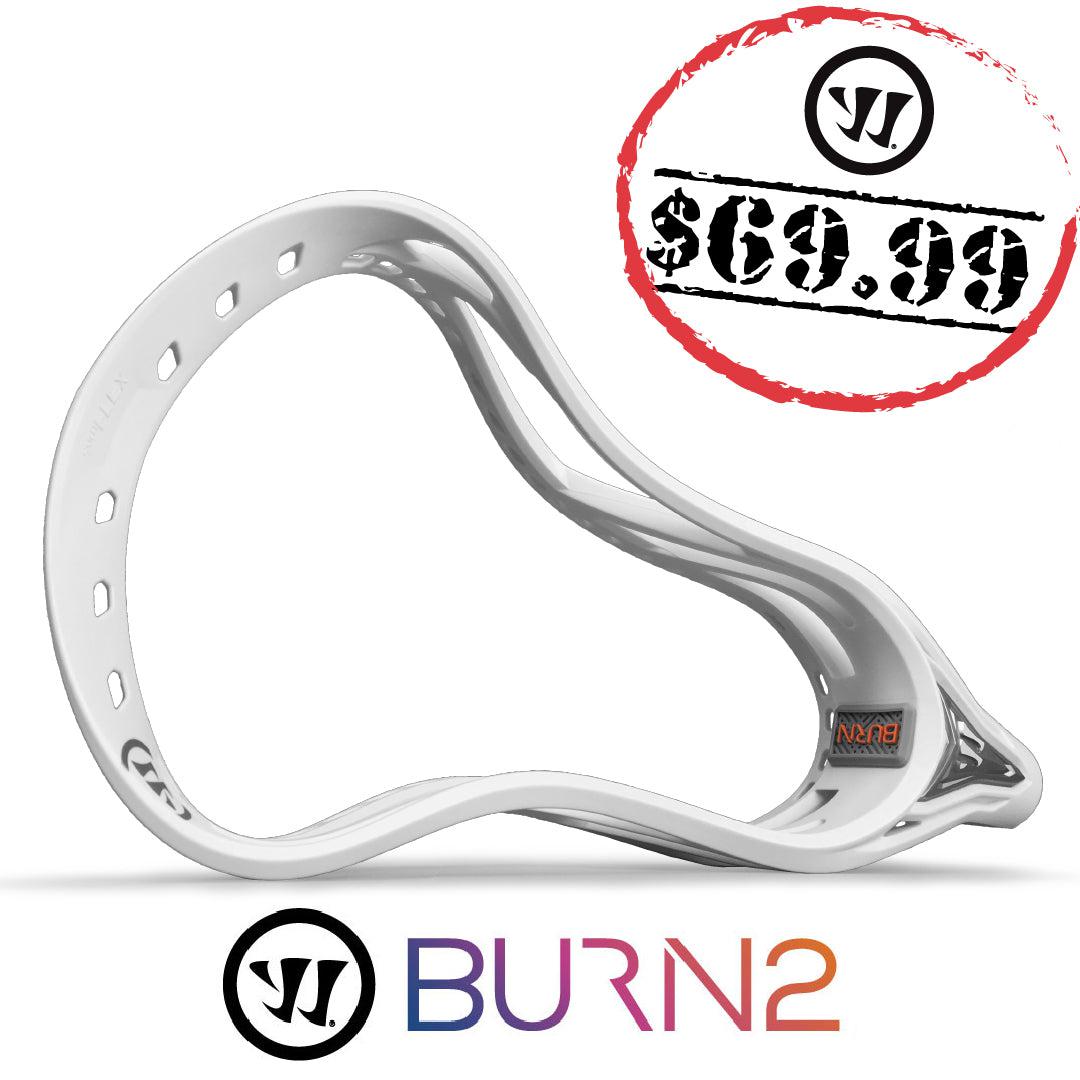 This just released head is designed for superior offensive performance. Geared towards the outside shooter for more accuracy and shot power, the Burn 2 delivers. Using Warrior's entire suite of offensive technology this head is fully loaded with a redesigned scoop, Sym-Flex, Tilt-Tech and LOC-Throat ensuring you'll never be out matched. Designed for a perfectly placed mid-pocket - the Burn 2 is ready to sting corners, run through defensemen and dominate the field.
---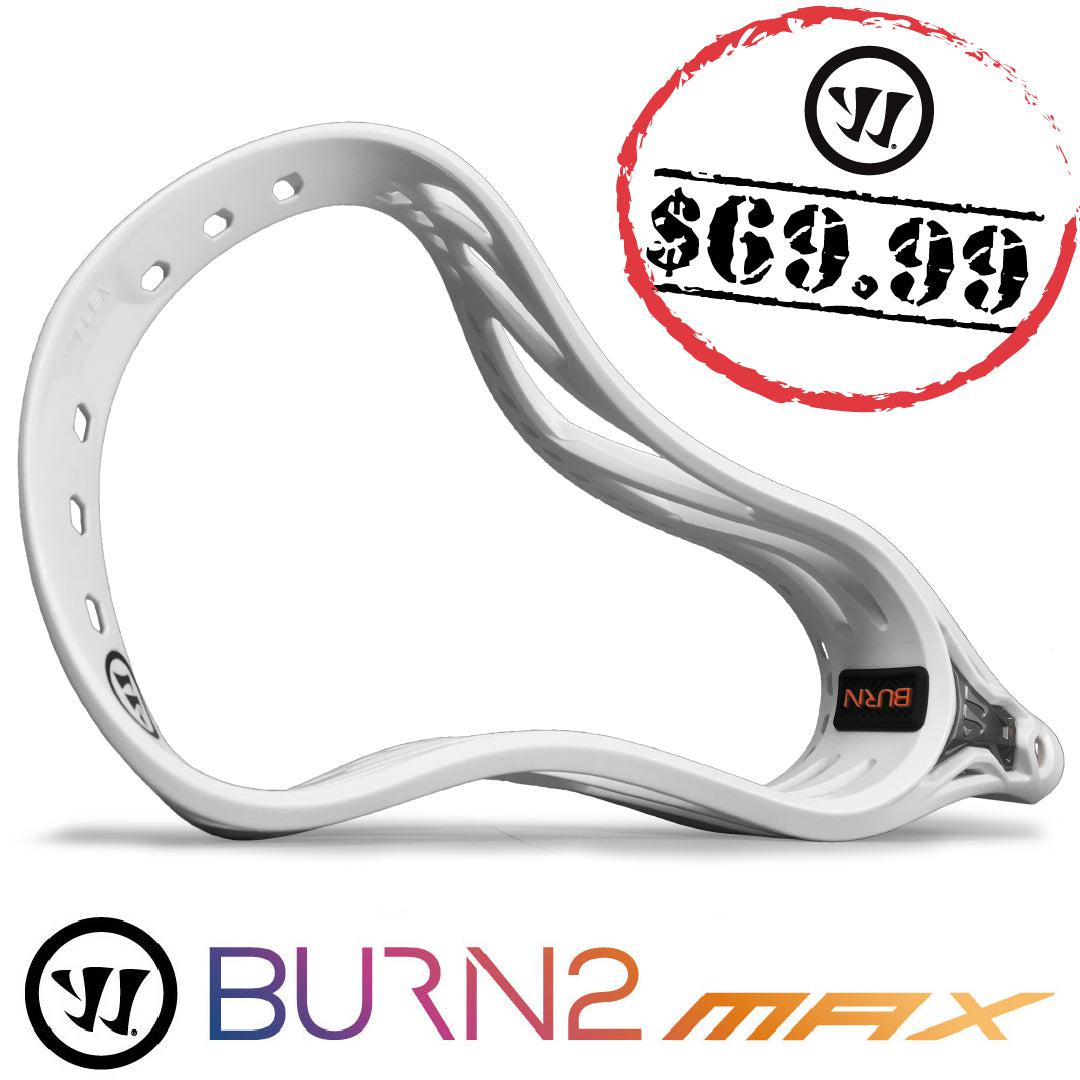 Newly designed for the transition defenseman with the perfect package of hybrid performance. Using a tighter face shape then traditional defensive heads while retaining the increased durability, the Burn 2 Max is perfect for the modern LSM or defenseman. This head is also amazing on the ground ball game with a redesigned scoop and bottom rail helping win those key possessions.
---
Warrior Evo 5 - $70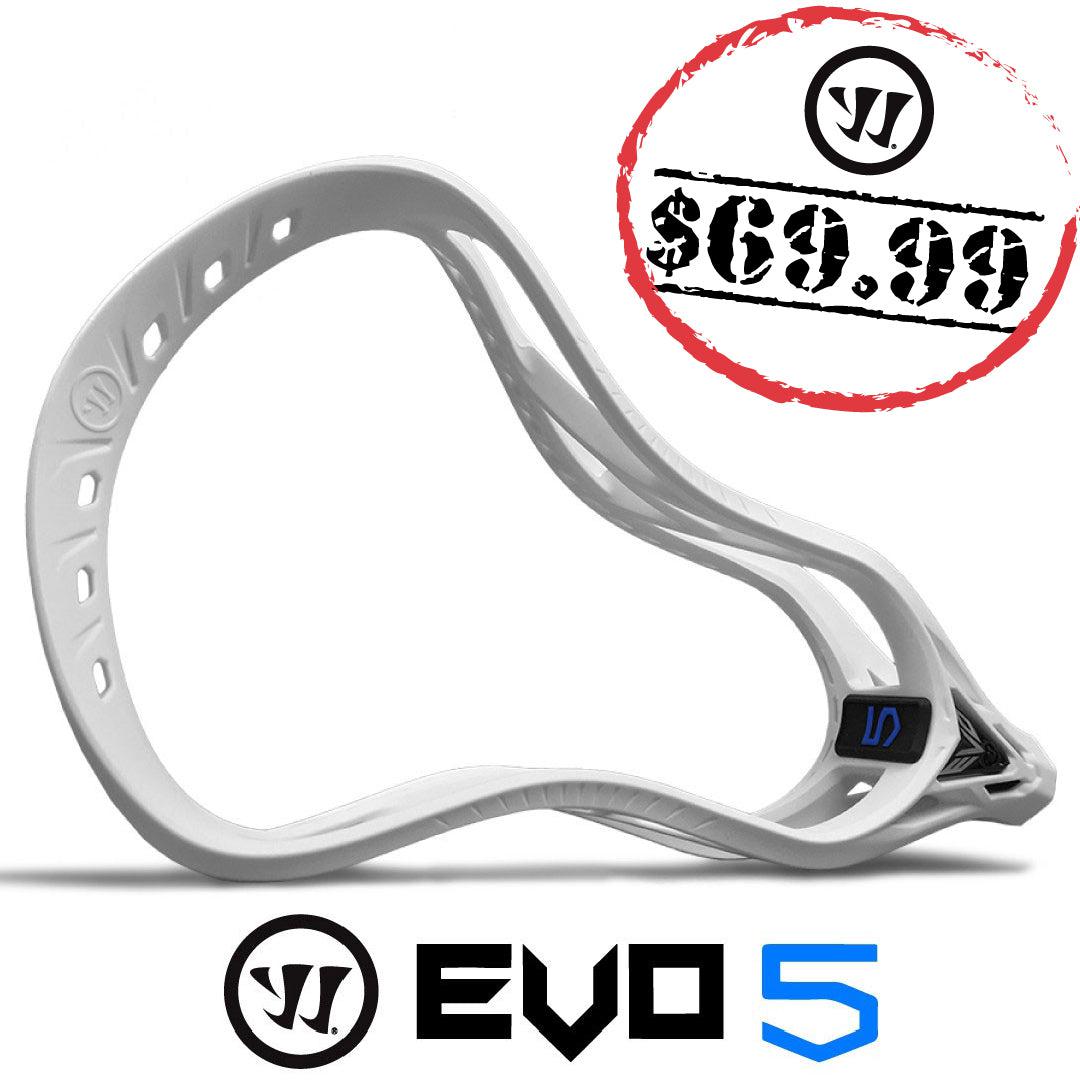 A head who's lineage needs no introduction - The Evo 5 is the latest installment of lacrosse's most popular heads, the Evo series. Designed and tailored to the elite offensive player with it's famed face shape engineered for superior accuracy, control and power. The Evo 5 brings unrivaled offensive performance with a complete package geared towards the elite offensive player.
---
The defenseman's ultimate weapon - The Regulator Max is a defensive head in a class of its own for stiffness, durability and checking power. Warrior designed the Regulator Max to the stiffest defensive head on the market for harder and more effective checks with their MAX design. This new design reinforces several key areas distributing added strength throughout the head. The Regulator Max is perfect for those takeaway defensemen who need a bulletproof head that can take the abuse all season long.
---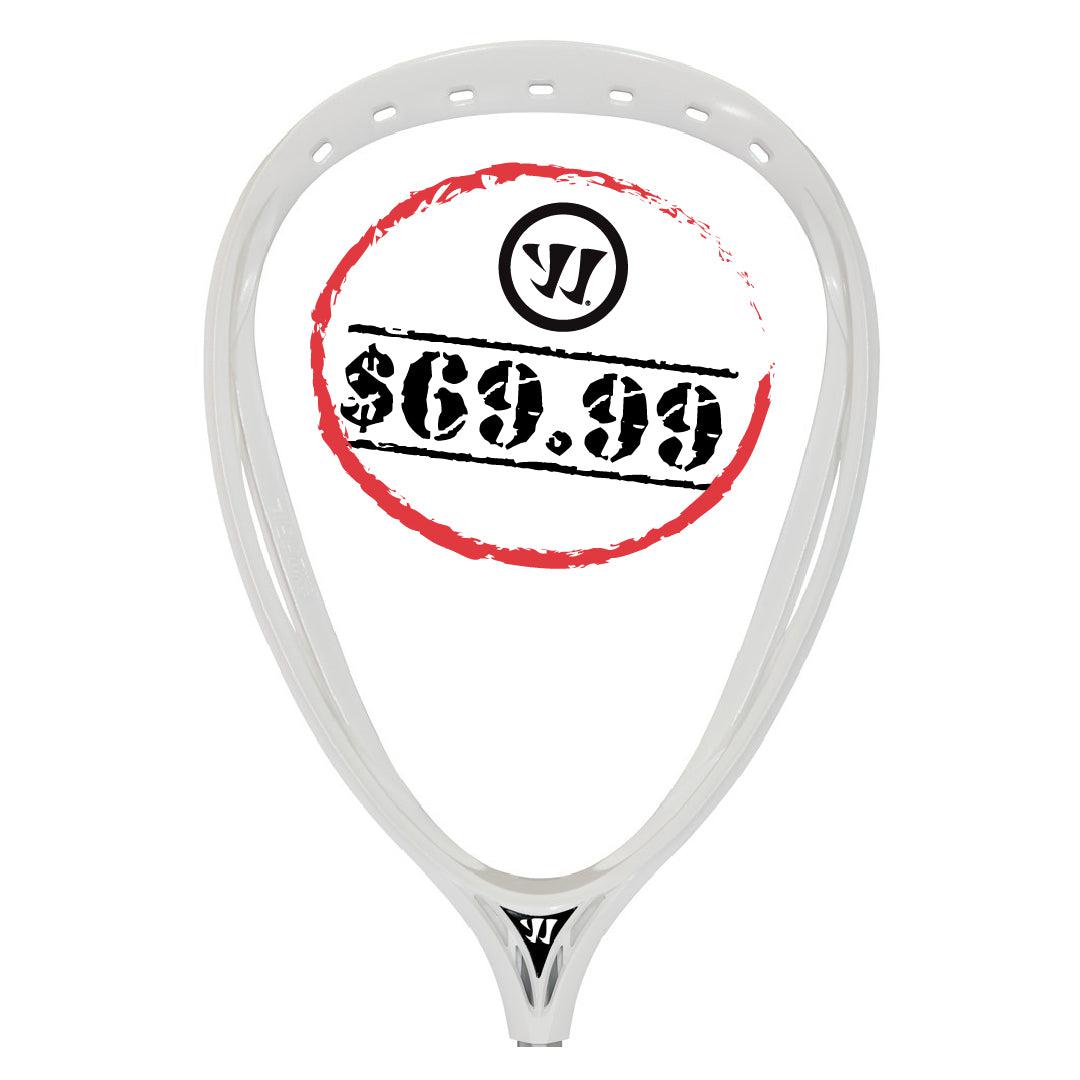 Even the Keepers are getting in on the savings with the famed Nemesis 2 now only $70. At the goalie position there isn't anther inline head near this price let alone the value. The Nemesis 2 has been one of the most popular goalie heads since it's release and undoubtably will now only be even more present. Goalies at every level can be seen using the Nemesis 2 featuring a classic design with enhanced light weight performance that every goalie can appreciate.
---