One of the hottest shafts on the market just got a makeover! Last summer the ECD Carbon Pro was released, a revamped version of their Carbon shaft. Jampacked with new technologies like kick points and flex profiles; ECD sacrificed a lot of time, money, and other resources to make the Carbon Pro one of the most innovative and advanced carbon shafts on the field; and now the White Carbon Pro is not only one of the most advanced shafts on the field, its also one of the cleanest looking shafts too!
The ECD White Carbon Pro shaft comes in three sizes; attack, goalie, and defense. Each one, methodically, systematically, and specifically designed  for optimal performance. Meaning, You can't take a White Carbon Pro dpole and cut it down to make two shorites... The flex points in each position length shaft were made for that specific length. Also, the kick point tech is strategically placed in each shaft for quicker releases.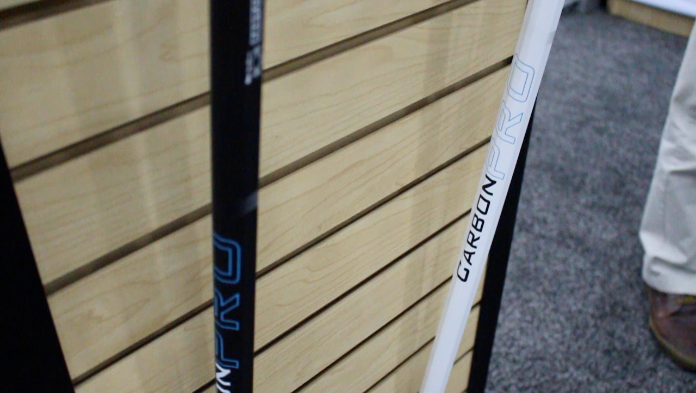 East Coast Dyes continues to advance and bring innovation to the lacrosse scene! The hype behind their newest addition,  the White Carbon Pro shaft is real! And it will soon be available at your local Universal Lacrosse locations or shop online at Universal Lacrosse.