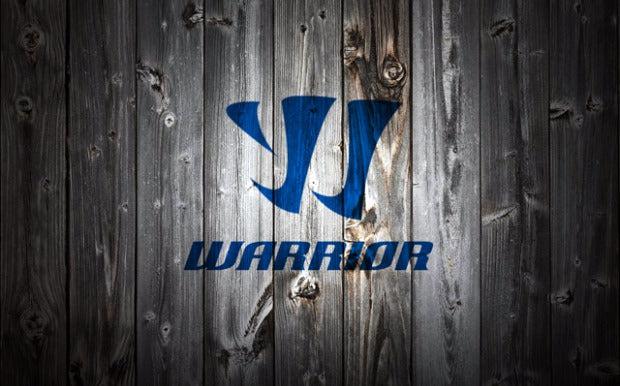 Warrior Lacrosse has been a staple in the lacrosse world for over 2 decades and they're still going as strong as ever! The newest additions to Warrior's product line are 3 brand new lacrosse shafts.
First up.... the Warrior Evo lacrosse shaft. A decedent of the ever-so-popular Kryptolyte handle that controlled the market for Warrior Lacrosse nearly two years ago. Meaning that the strength to weight ratio from its Krypto decedent is embedded into this sticks DNA. The control grip, coupled with the tactical textured grip provides a dimpled feel that reduces the need for tape! For an affordable price, this stick is available in 30" (6 available colors) as well as 60" (3 colors). This is the perfect fit for the beginner and intermediate player.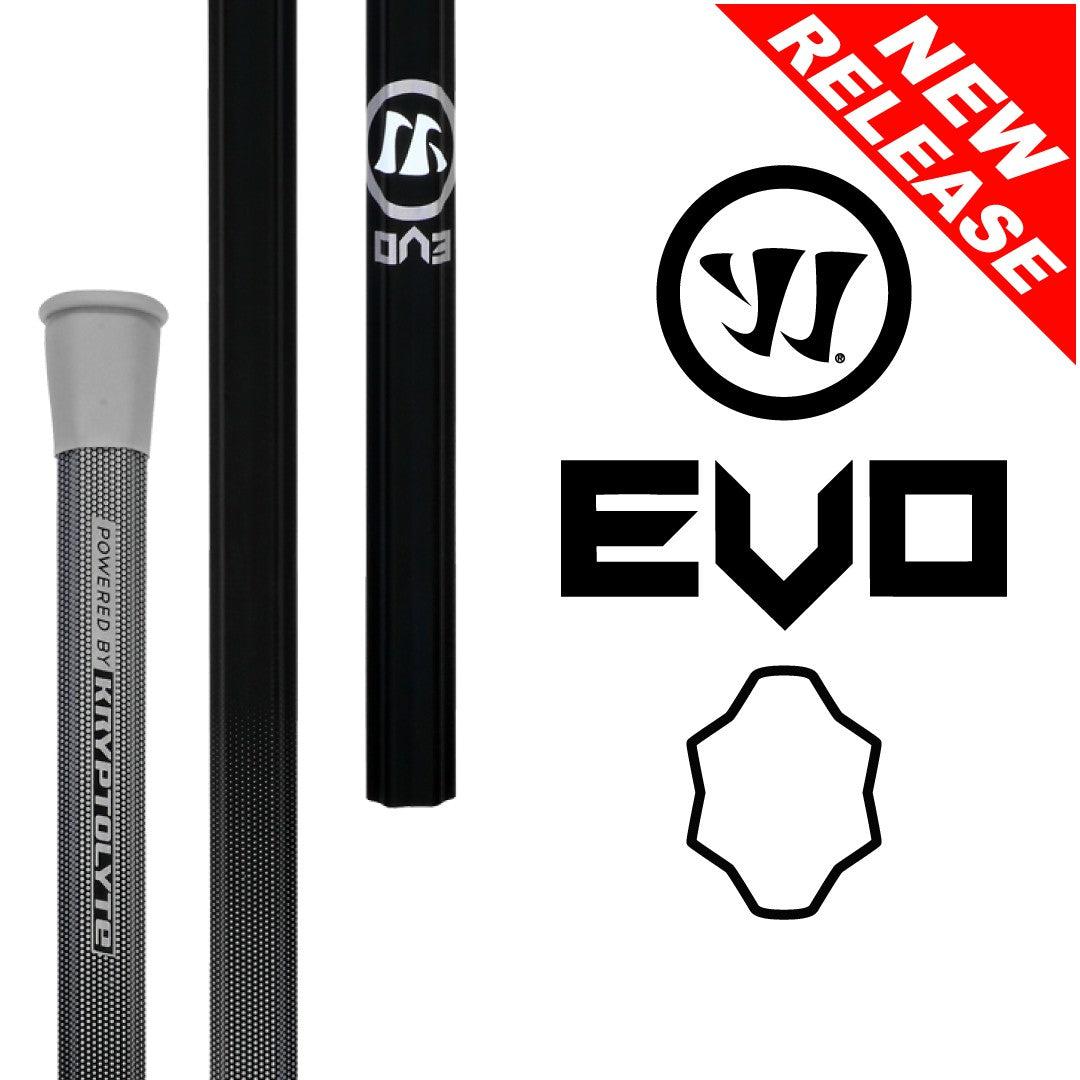 Coming up next we have the Warrior Evo Pro Lacrosse Shaft. Also derived from the Kryptolyte, the Evo Pro bodes an excellent strength to weight ratio. (IMO. it's even a little lighter than the Evo mentioned above). Designed for the more intermediate to advanced player, Warrior's signature control shape and lack of grip offers a smooth, comfortable feel to the stick. Not going to lie, at first glance I was apprehensive of how Warriors new A-Sym end cap would feel and if if the look was more aesthetic or practical. REST ASSURED, after holding the stick for 2 minutes, I can see the thought process the engineers were having... It really does feel more comfortable even maybe a little bit more natural than a conventional butt end, and I can tangibly feel how it provides additional leverage on passes and shots.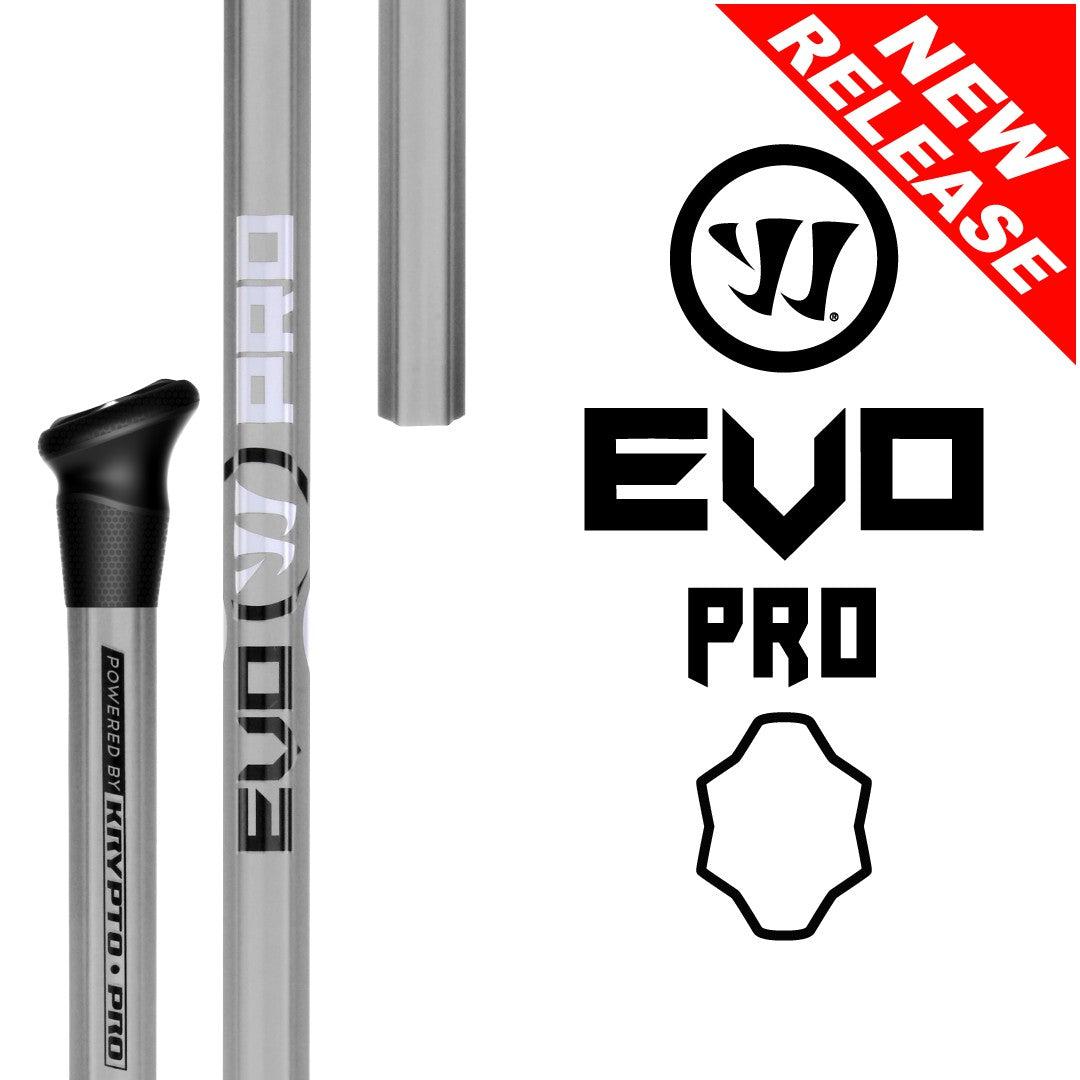 Last but (certainly) not least... the Warrior EVO AX1 Composite Lacrosse Shaft. Unlike the first two, this stick's lineage can be traced back to the companies hockey roots. the AX1 from Warrior uses their AXSYM technology which produces maximum recoil with minimal effort for increased velocity. The strategically placed slick grip of the stick also gives it that matte finish kinda feel to it; a grip you can feel, but it won't hinder the players capabilities. Like the Evo Pro, Warrior's EVO AX1 also incorporates the A-Sym end cap which I quickly became a fan of.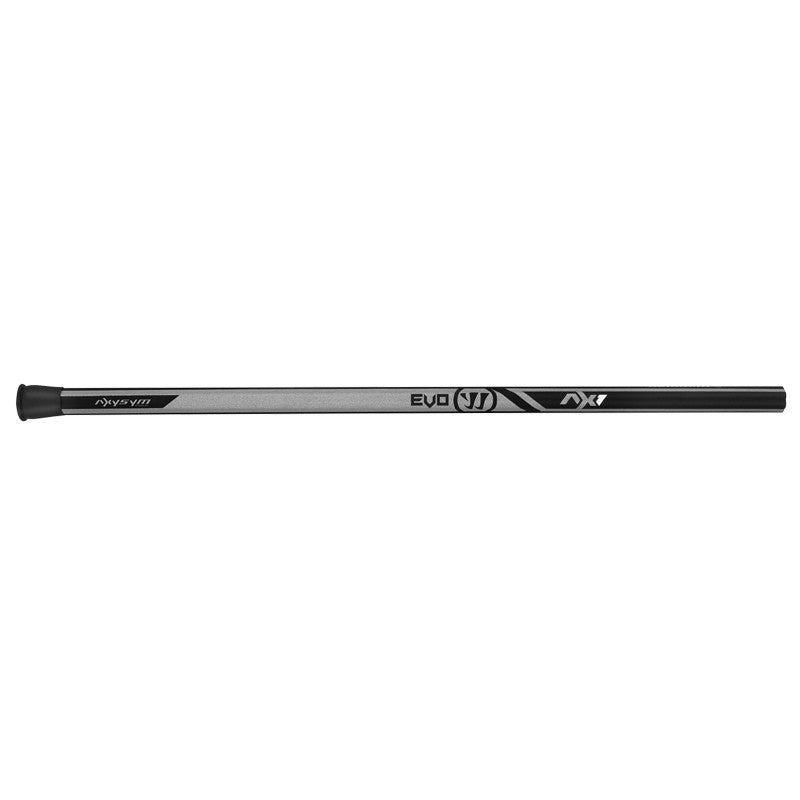 Warrior Lacrosse has been and continues to be one of the leaders in innovation and dominance in our great sport. These sticks live up to the hype and legacy left behind by their predecessors. Competitively priced, you can come in to any Universal Lacrosse location or shop online at Universal Lacrosse and EVOlve  your game (see what I did there?).