**UPDATE** Maverik Pro Billy Bitter (@billybitter4) recently uploaded a SWEET UP CLOSE LOOK at the NEW Maverik Apollo! (8/28/2015)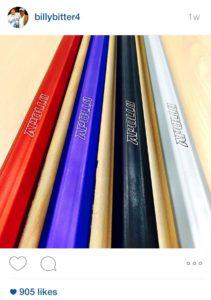 Recently Maverik Lacrosse announced one of their NEW 2016 products that will be released this fall.  The Maverik Apollo is the LIGHTEST SHAFT that Maverik has EVER MADE!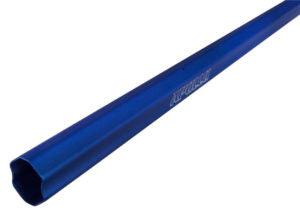 Using a blend of Scandium and Titanium alloys is what really alloys the Apollo to be so light while still maintaining it's strength.  These materials give this shaft a nice and balanced strength to weight ratio that is just hard to beat.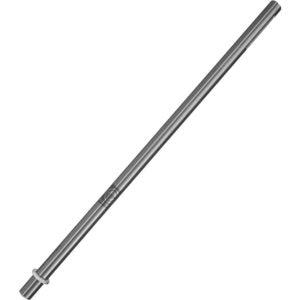 Not only the alloys give this shaft it's lightweight feel and durability.  Maverik's Dynamic Wall Taper technology gives the interior of  the Apollo different a thickness where more strength is required.  This tapering process doesn't make the shaft feel off balanced but it does add a great amount of strength to the shaft.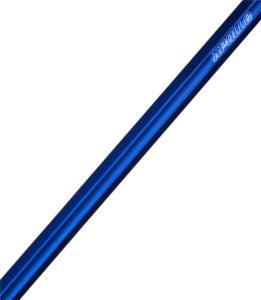 The Maverik Apollo is designed for speed.  It's light weight combined with Maverik's Speed Shaped shaft design will help add to your shots velocity as well as making your hands quicker.  With a mild Bead Blast Finish you will also have a slight texture on the shaft giving you even more control.  The Apollo also features Maverik's new Adjustable Butt-End (ABE) so you can control exactly where you like your butt-end to sit.
The Maverik Apollo is definitely going to be one of the BEST releases of the 2016 season.  It's not everyday that you can get a shaft that is this light and durable.
The Apollo is available now for PRE-ORDER and will be shipping September 15, 2015!  Don't pass up on one of the lightest shafts ever made!
IT'S ALL U