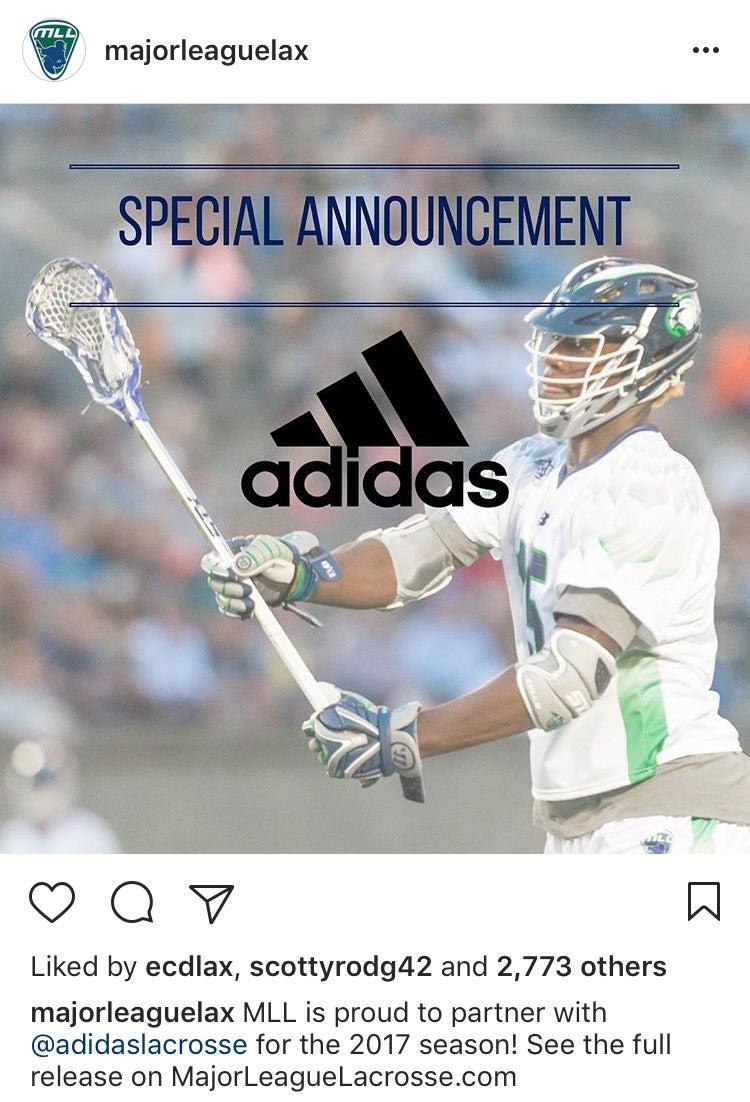 Late last week, Major League Lacrosse announced that the global sports brand Adidas will become an offical equipment partner of the MLL starting in the 2017 season.
Adidas has been making moves in the lacrosse community lately. Their Berserker line of protective equipment is made with their EVA foam insert padding which provides optimal protection at the elite level while offering the freedom and mobility lacrosse players desire! The entire line consists of Shoulder pads, elbow pads, arm pads, and arm guards. The EQT Bawse lacrosse head is another Adidas Lacrosse production. Designed with elite midfielders in mind, The EQT Bawse head has multiple stringing holes along the reinforced sidewall struts to increase the durability of the head while providing a great high-mid pocket for quick releases.
In addition to the push in lacrosse equipment, Adidas is also making a splash in the marketing world! With the signing of Myles Jones of the Chesapeake Bayhawks. Signing a former first round overall pick in the MLL collegiate draft to endorse their protective equipment , sticks, and apparel is huge. An up and coming star for an up and coming lacrosse company; couldn't imagine a better fit.
For all things Adidas Lacrosse, stop by your local Universal Lacrosse or shop online at UniversalLacrosse.com