Has anyone noticed that some of the new lacrosse styles are actually from back in the day? And I'm not talking about using wooden sticks like the Native Americans...I'm talking about the rise of the 80's style Billboard tees, socks and boat shoes!
All over the East Coast (and I'm sure the West Coast too but I haven't been to any tournaments out there this summer) I have seen the awesome Billboard long sleeve shirts making a HUGE comeback. This style of a shirt is straight out of the 1980's and even though that seems like a really long time ago for the young players that are wearing these shirts but they don't realized they are wearing a throwback! I've seen these in bright colors, two-tone colors, with or without a collar...they all look awesome and preppy!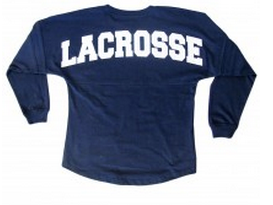 Every player has their favorite pair of  crazy socks to wear but I've noticed lately that players aren't wearing the ULC socks they used to a few years ago. It seems like the sock trend is changing. It's going from blinding neon colors to more team colors-spring team colors in the spring, summer team colors for summer select teams and I'm sure fall players will only be wearing their select fall team colors. Is this the end of crazy ULC sock trend? How will parents know which one is their kid on the field if they aren't wearing neon yellow or neon pink socks?!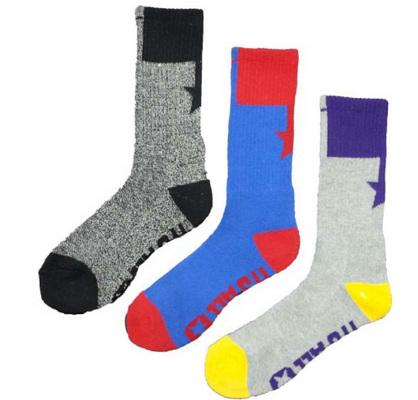 Warrior has come out with new Coxswain shoes for this summer that look exactly like the old school boat shoes. These shoes come in classic colors and can pretty much be worn anywhere anytime. They are ultra lightweight, breathable and machine washable. If you are looking for a new pair of new summer shoes that won't break the bank and will last, check out the Warrior Coxswains and see which pair you can rock all summer!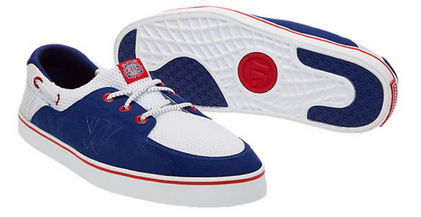 Trying to keep up with the new trends for lacrosse both on and off the field is a full time job but with these 3 ideas of what everyone is wearing, you are sure to look good, feel good and play good.
IT'S ALL U