A couple of weeks ago I wrote about Epoch Lacrosse introducing a new product line of protective equipment that was set to be released. Now, I was able to get my hands on some tangible product to give you a legitimate review of the pads!
The entire Integra product line from Epoch Lacrosse will include: shoulder pads, elbow cap, arm pad, arm guard, and gloves.  And each piece of equipment implements their new phase change technology. a system of micro crystals that expand and contract to keep your extremities cool when its hot out and warm when its                                                                          cold!
As I stated in my previous post, Epoch Lacrosse designed these shoulder pads with forward thinking. Taking a shot to the chest without proper equipment can cause serious damage and in that case every second counts for survival. The quick release front straps provide quick and easy access for medical professionals if needed. In addition to accessibility, the Integra shoulder pads themselves are lightweight and do not restrict movement of the wearer.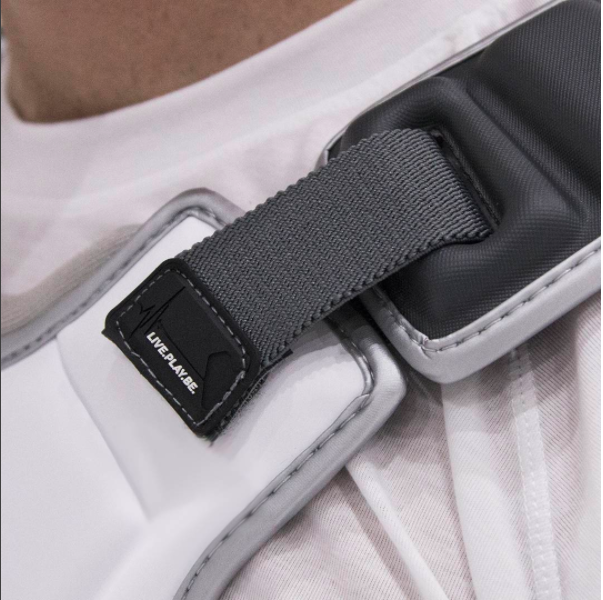 The smallest option of arm protection, the Integra Elbow cap, uses their compression molded duel density foam for optimal protection. The fitted compression sleeve coupled with the new sandwich strap offers the ultimate feel that prevents the pad from sliding. The molded design is engineered to deflect force from oncoming checks, and the strategically placed carbon fiber segment adds extra protection to a key area of the elbow.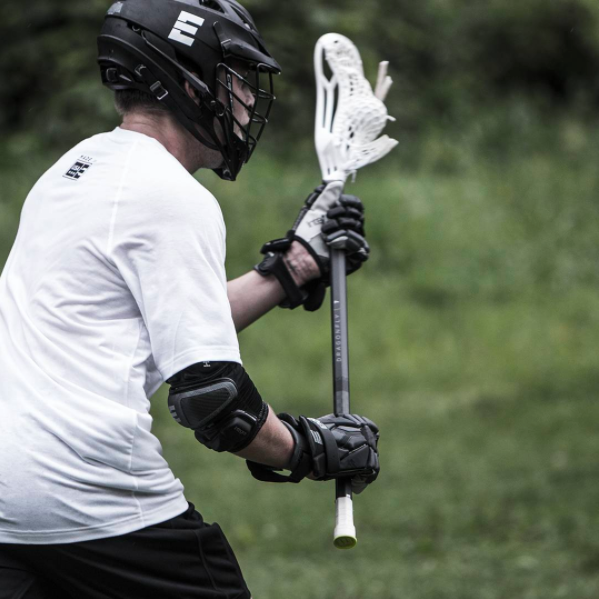 The Integra arm pad is a slightly larger option for arm protection. Covering most of the bicep, the entirety of the elbow, and extending further down the forearm for added security. The arm pads also utilize Epoch's new sandwich strap for a secured tightness.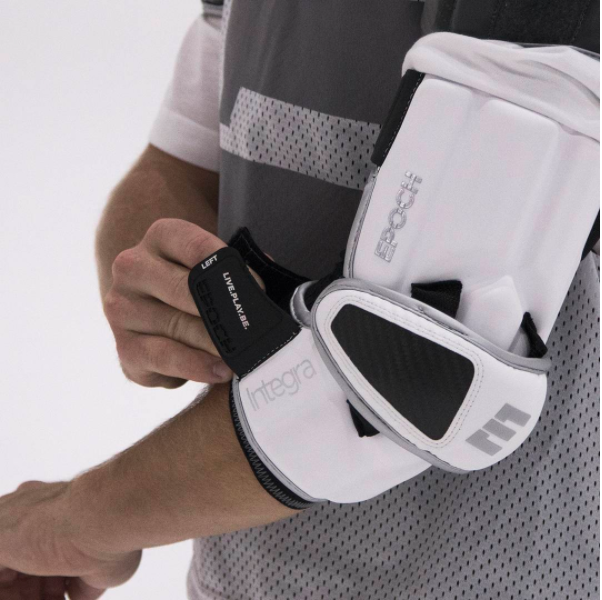 The largest option in arm protection is the Integra arm guard. Same thing as the arm pad really just extends to almost all the way down the forearm to protect your entire arm.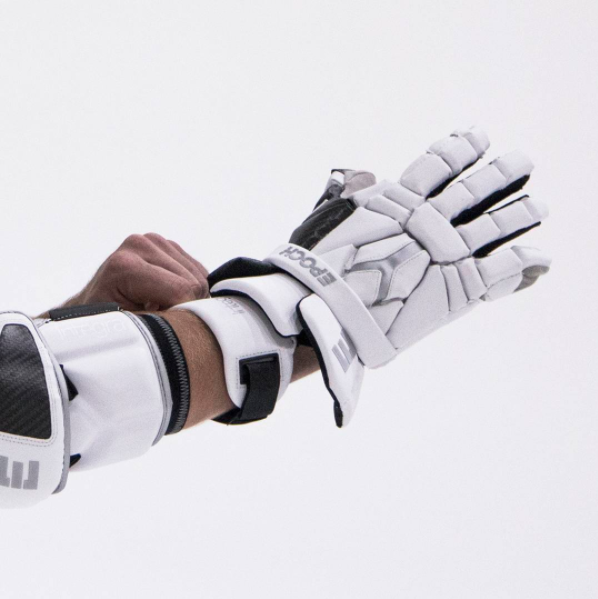 The Integra gloves from Epoch lacrosse are sweet! The feel amazing and look cool too. The duel sided Velcro offers a unique tightness unlike most other gloves. The reinforced suede palm gives the player increased feel and added durability.. its comfortable too! The extended wrist cuff offers more protection but its flexible enough to not restrict mobility. The thing I like most too is the strategically placed segments of carbon fiber material in key areas of the thump and inside of the wrist.
Epoch Lacrosse continues to innovate and excel with their newest line of protective equipment which looks amazing. The entire line of Integra protective equipment will soon be available at your local Universal Lacrosse locations or shop online at Universal Lacrosse.