Every season there seems to be a new "Top Dog" in the face-off head game.  Someone finds a head that works well for them and BOOM its the best thing since sliced bread!  What a lot of people don't realize is that basically any head used for face-offs wasn't designed to be used in that way.  This is why we always see face-off guys come in with broken heads.  They just aren't made to put up with that kind of abuse.
Even though there hasn't been a solution to this problem just yet, there are still PLENTY of heads out there that have helped FOGOS across the country dominate the X.
Below are a couple of these heads.
First up is the Nike CEO.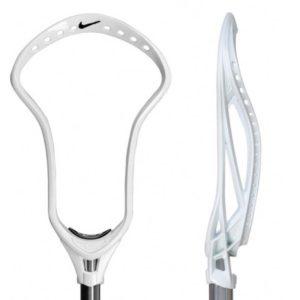 Originally designed for an elite attackmen, the Nike CEO's has a great face shape that works well for a face-off.  What I think is the most appealing thing about this head for a  face-off specialist is that when it get broken in after a few face-offs the sidewalls start to "crimp" in.  This adds a new flex point to the head allowing you to have better control on the draw.  Even though this "crimp" is one of the CEO's strong points, it is also it's weakness.  Over time the head, like almost every other head, will snap due to the pressure applied at the face-off X.
Next is one of the most ICONIC heads ever used for a face-off.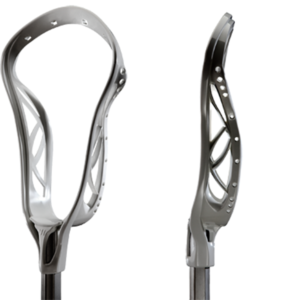 The OG Blade was once Warrior's top of the line offensive head.  At the time of it's original release no one else had created a head with an aggressive "flare" like the OG Blade had.  Warrior recently brought this legend back to life last year with a limited release and the soon flew off the shelves.  The same "flare" that once made this head great for offense also gave truth to the legend behind it's face-off capabilities.  This thing could literally grab the ball out of your opponents head like it was nothing.  Again since this beauty wasn't made with a face-off in mind, it eventually lead to breaking.  And now that some time has passed since it's re-release people are starting to wonder if we will ever see the OG Blade again.. And maybe since High School rules are slowly changing to be more like the College game we will see a NCAA Legal version of the head.  Could you just imagine  a OG Blade X Spec?  I just got goose bumps typing it....
So just after those two examples there remains one question.  Why hasn't someone made a head just for face-offs?
Well.. Someone just did. The NEW STX Duel.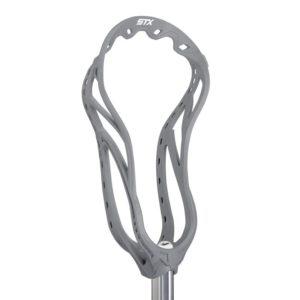 The NEW STX Duel U is the FIRST head designed for the face-off from the ground up.  Having perfectly placed flex points this head will bend in the exact right way you need it to to win the draw.  Structured to have strength and flexibility where you need it, the Duel might just be the end all head for the face-off specialist.
The Duel is still untested but will be put to work this upcoming season and we are excited to see how well it dominates and how it can hold up to the other face-off legends.
We can only wait and see how well it will truly perform but as always #STAYTUNED for updates as the season gets closer!
IT'S ALL U