Are Universal spec heads pushing NFHS spec heads out?  This question has been on peoples mind for sometime now.  Certainly there is a lot to compare and contrast between the two but is it possible to phase out these heads?
With all the new technology that manufacturers are putting into Research and Development as well as all the new types of mesh that have come into the lacrosse industry in the past year, it's no surprise that many things are phasing out and one is the NFHS spec heads. As a beginner, it is advised to use a wider head to make it easier to catch and scoop up ground balls. Then you learn about different position specific heads and most players move into using narrower heads. But when you go to college, you have to use an X spec head/Universal spec head....so why not just stick with a wider head the whole time? The technology in the newer mesh allows so much more hold so using a wider head doesn't necessarily mean you will lose hold and even whip.
Some of the more popular Universal heads are listed below with some details about them:
-Nike CEO-Most pinched universal head. Designed for the elite attackman and a Face-Off Specialist favorite.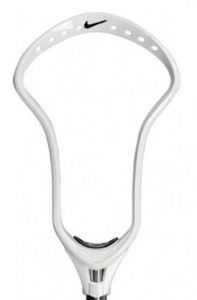 -Nike Lakota U-Lightweight, compact design. Reinforced lower sidewall which offers increased stability and durability.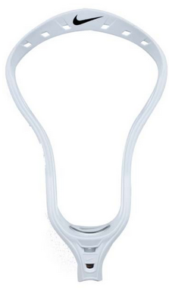 -Warrior Noz 2X-Same iconic face shape and lightweight. Individual sidewall holes for more stringing options.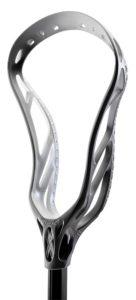 -Maverik Tank-Wide face design for intercepting passes. 2 screw holes and level 5 bottom rail technology.
-Maverik Optik U-designed for precision and accuracy without sacrificing power and strength. New lightweight 2-Strut design. Dual design scoop and 17 stringing holes for better customization.
Bottom line, it would definitely make newer players and parents a lot less confused on what head they are allowed/not allowed to use at certain ages. However, for those middle aged players who aren't in college, would you want to give up your almost illegally pinched head that you love and strung up to perfection?  In the end it's your call because we are just speculating here.  Truth is that this phase out might not even happen.
But there is nothing wrong with being prepared.