Do your hands hurt during preseason from holding a freezing cold handle? You must still be playing with an alloy/metal shaft. If it really bothers you and you don't like to wear gloves, it's time to move into a composite shaft. Sound too simple? That's because it is...composite shafts come in different shapes, different colors and weights.
The Brine Hail is a go-to for lots of players who play every position. With the hexagon shape all the way from top to bottom and being a little bit thicker than alloy shafts, it is very comfortable for players of all ages. The Brine Cinch pinches in more towards the top of the handle than the bottom and is very lightweight.
The Brine Cinch handle has a tapered shape to it , very lightweight and  comes in a variety of colors. This handle features two different thicknesses so that the player's top hand can get a better grip on their stick.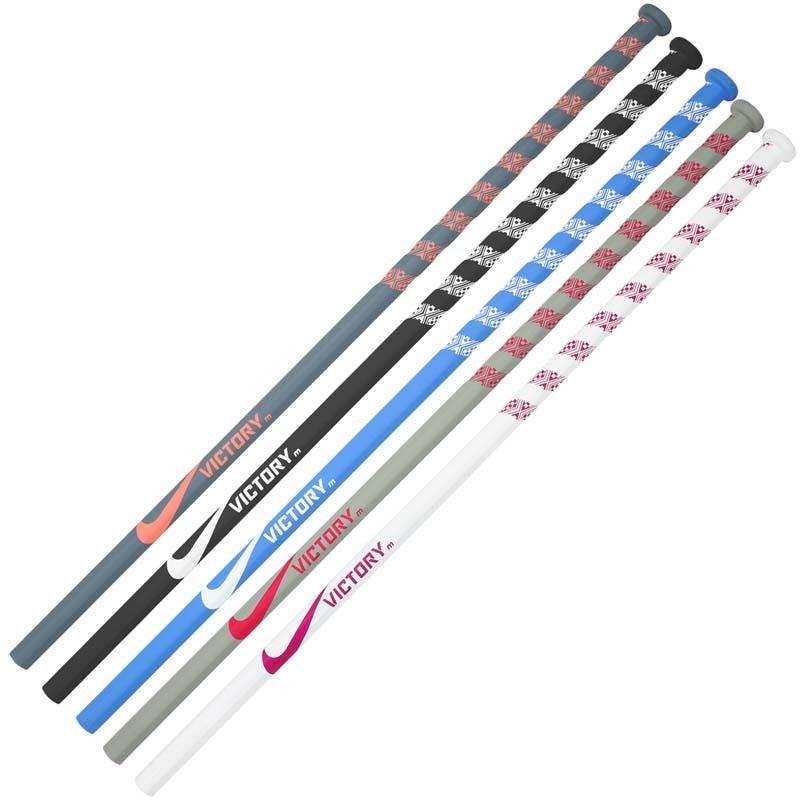 Nike Victory M
Nike came out with a new handle called the Victory M Handle. This is a very different handle because the end cap is built into the stick, the bottom of the handle also has a molded grip so you can have optimal grip.
These are just a few examples of the different composite shafts that are on the market now for women's lacrosse. The best way to test if you definitely want to switch from an alloy shaft to a composite is to get one in your hands! Borrow a friends for half a practice or head to your local Universal Lacrosse store and cradle in-store! Buying a new composite shaft is like trying on a pair of shoes, you don't know how it feels until you try it out!
IT'S ALL U