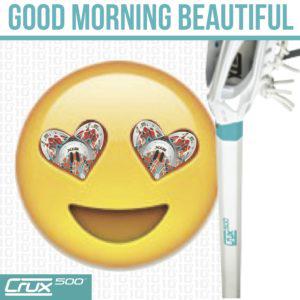 STX has wasted no time so far in the New Year!  We are only a few weeks in to 2015 and they are already dropping sick limited edition gear!
This time around everyone's favorite Crux 500 is getting the special spotlight.
The Teal Crux 500 limited edition stick is going to be gone extremely quick! There were only 250 of the beauties made and each and every one of them is numbered.
We all know just how popular the Crux 500 is but in this awesome Teal color way this stick will be gone before you know it!
We here at Universal Lacrosse love the Crux 500 and if you do to I definitely wouldn't sleep on this Limited Edition at all!
Take a look below!
IT'S ALL U