As far as Mondays go today was a pretty good day. Here at Universal Lacrosse we have been pretty busy preparing for the this weekend in Philly. If you haven't heard yet we will be setting up a HUGE Mobile site at the NCAA Division 1 Men's Lacrosse Final Four all weekend long in Philadelphia, PA. On top of that today STX announced a SICK new color way to one of their best and most popular shafts! It's called the STX Tonal Stallion Sc and you can only get it for a short time at universallacrosse.com.
This great shaft has been one of the big boys for the past few years and this new look is definitely and improvement. With a sleek new BLACK on BLACK finish the new Tonal Stallion Sc has a mean feel to it.
The Stallion Sc features a great balance between strength and weight as well as feel. Also with STX new Shaft Lock technology, which makes sure that your head will always be screwed on tight, this shaft is one of the best out there, especially at such a reasonable price!
I'm thinking that a sick black head on this duel black shaft would be absolutely awesome but its completely up to you!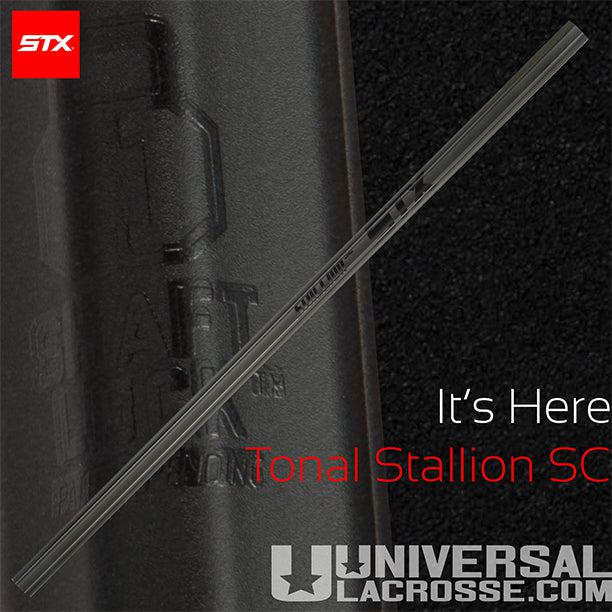 The STX Tonal Stallion Sc is a VERY LIMITED RELEASE. We won't have these puppies for long so I wouldn't sleep on it if I were you!
#IT'SALLU