Over the past year or so we have noticed a rising trend in the lacrosse gear world.  Composite shafts have been popping up left and right and it seems that almost every major lax company has their own version.
The big names in the composite shaft world are companies like East Coast Dyes, EPOCH Lacrosse, and STX.  There are some others out there but these three are the ones that I think have been running the show lately.
STX first came out with their Alliance shaft line that featured different levels of flex so you could pick which one you wanted depending on your play style.  Now STX has the new Stallion Shaft line.  The Stallion line also features the same levels of flex but with some improvements.  These shafts are now ten percent lighter than the Alliance line and are extremely durable.
EPOCH's Dragonfly line has some pretty cool engineering involved.  They have made composite shafts with different shapes based on what position you play.  The C30 is a standard shaped shaft for any middie or attackman who likes the feel of a standard shaft.  The X30 has more of an extreme concave shape that provides a little extra grip in your hands.  The F30 is really interesting.  This shaft has two different shapes so that a player taking a face-off can get a lot more grip with their top hand.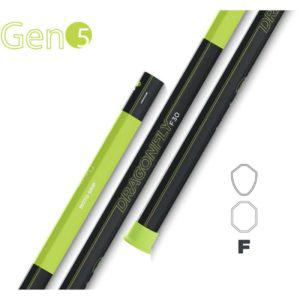 East Coast Dyes has their Carbon line that seems to be a fan favorite.  Extremely light with just the right amount of flex and texture, these shafts are pretty close to perfect.  ECD also likes to release special color ways of their shafts that are extremely limited.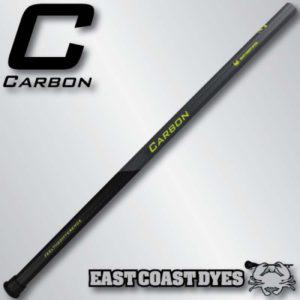 All these shafts have a flex component to them so you can get a little more snap on your shots and passes.  This past summer during the MLL All Star game a fan named Zach Dorn broke the world record for fastest shot, at 116, using an EPOCH shaft.  That's all the proof I need when asked about the results of these shafts.
All of theses composite shafts are available in all Universal Lacrosse retail stores as well as on our site!
IT'S ALL U