For this upcoming Memorial Day Weekend only, new specials have been put into place specifically for STX Women's Lacrosse. If you are a midfielder or attacker in the game, you do not want to miss out on these deals on both the Exult 500 and Crux 500. Both are limited edition complete sticks that have been just released and only offered by Universal Lacrosse.
The STX Exult 500 is the best stick out there for those midfielders who are trying to maximize their versatility all over the field. Don't miss out on your opportunity to get these limited edition complete sticks with pink detail in the shaft. With its 10 Degree technology, it drives the ball to its sweet spot allowing quick release and a superior feel. The head features a new String Lock technology to prevent any bagging from the pocket and maximum pocket depth that is allowed from the short sidewall height. Having a flexible scoop gives you an advantage over competitors, allowing ground balls to be picked up with ease. It has a STX C-Channel that also reinforces sidewalls for extra stability for the draw.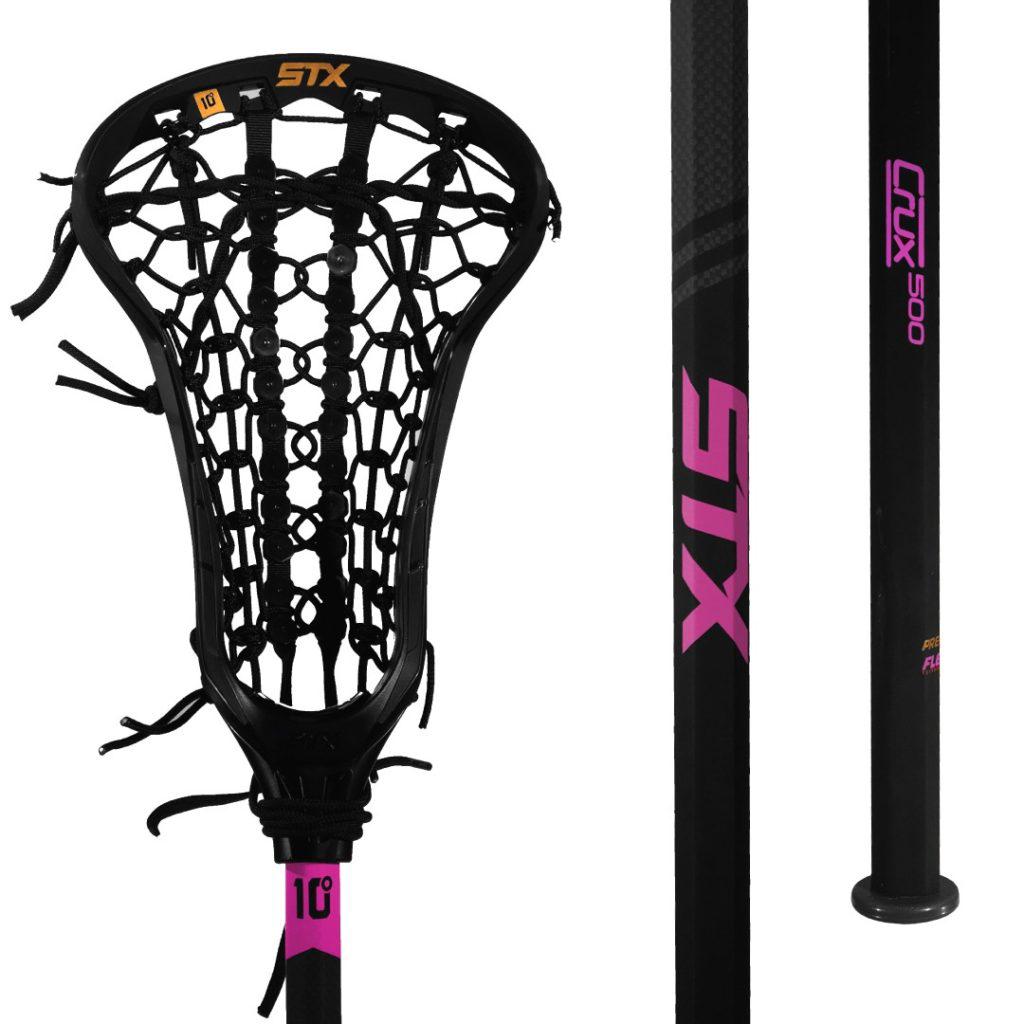 For attackers, the STX Crux 500 is the stick for you. Now coming in an all black head with pink detail, you will be the talk on the field strutting this one-of-a-kind deal that no one has ever seen before. The head features a launch pocket that gives the player great control and precision. In combination with its 10 degree crankshaft, maximum accuracy is attained on all passes and shots that gives the attacker the extra edge that they need.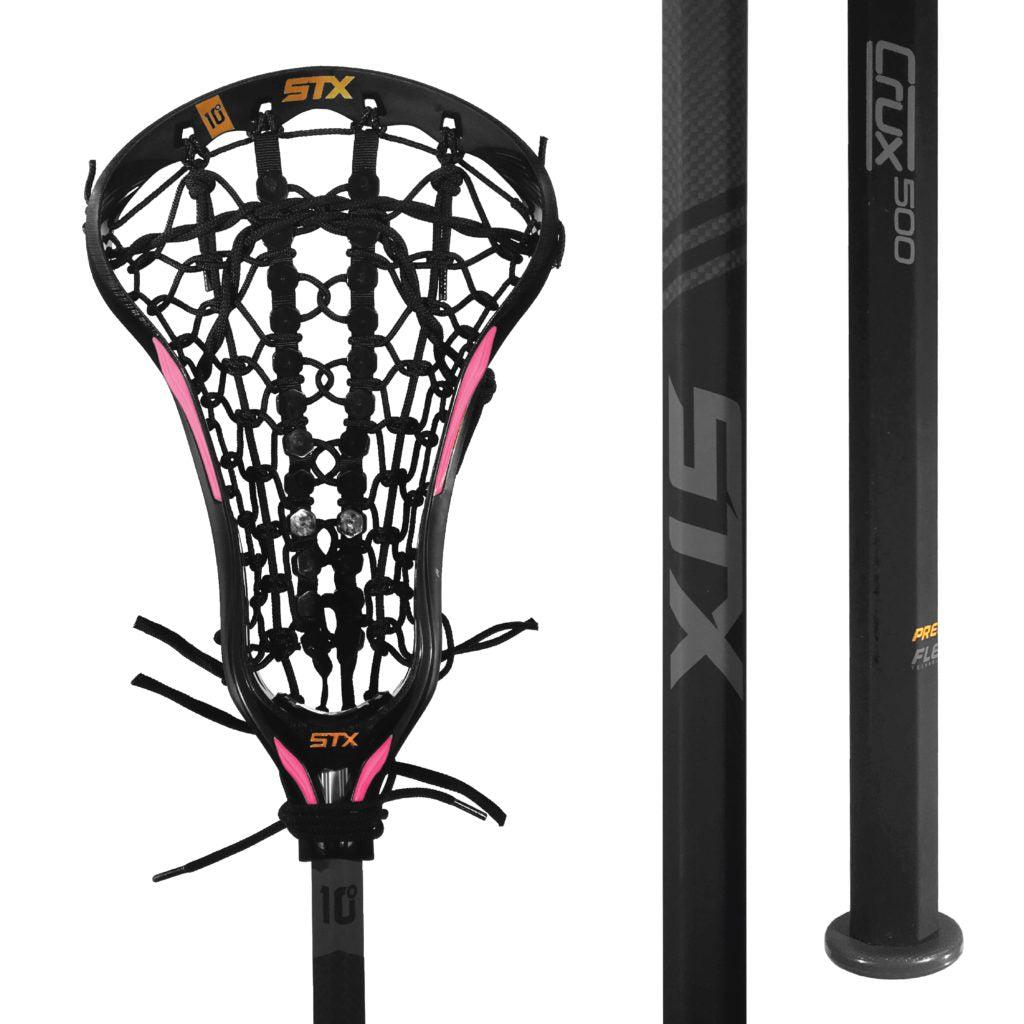 Rounding out the deals for Memorial Day Weekend include the STX 4 Sight Forms in both Electric Blue and Lizard Green.  These goggles give a superior, custom, and comfortable fit while offering superior visibility in these 2 vibrant colors. The 4 Sight Forms will make you stand out to the competition and give you a new look.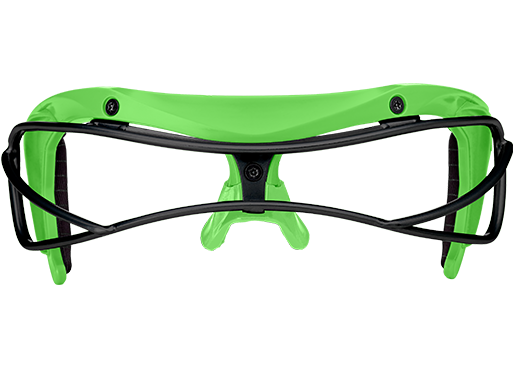 You do not want to miss out on this deals. You will regret it come Tuesday.