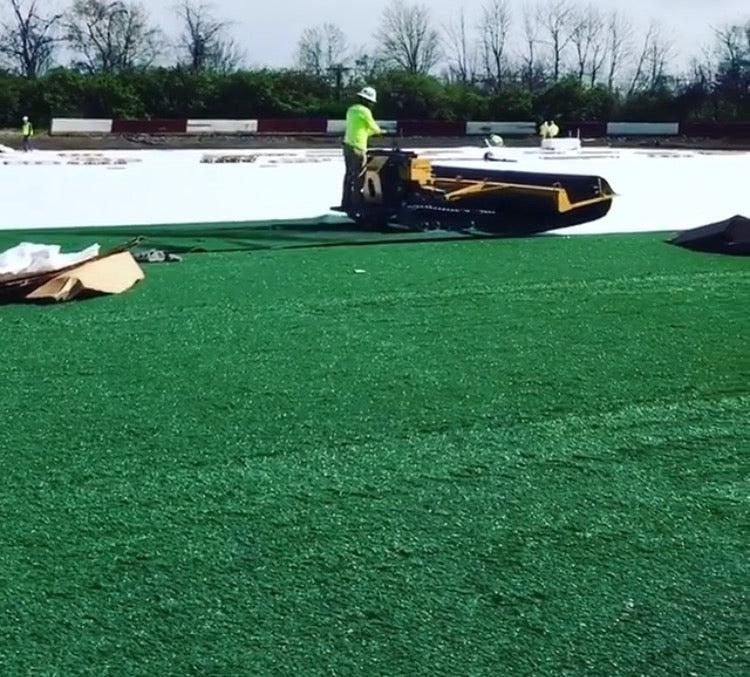 Final preparations are underway in Columbus, Ohio to get Fortress Obetz ready for the 2017 Major League Lacrosse season.  The $15 million, 6,500- seat stadium is  the world's first professional lacrosse facility! The venue will also house a 18,000 sq. ft. building that resembles a castle, which will serve as the headquarters for the Machine front office operations.
Coming off the 2016 season where The Machine lost a hard fought battle to the Denver Outlaws, their very own facility, and a lacrosse specific facility to boot might just be exactly what they need to take the next step to elite status.
There is an ongoing debate within the lacrosse community is whether or not games should be played in NFL stadiums... Although the allure of the big name venue is awesome, I personally believe bigger stadiums take away the intimacy of the experience (for now). Until lacrosse is popular enough to fill   70,000 seats, I think lacrosse games should be played at smaller venues. Look at the elite college teams, like Virginia, Hopkins, Lynchburg, and Salisbury.... the list goes on and on. Sure their stadiums are significantly smaller, but they sell out almost every home game and the experience for fans is much more enjoyable. I may or may not have to take a road trip to Ohio this summer to check things out!!!!