It's time to think ahead to next month and decide how you are going to keep your hard earned skills in check when transitioning from spring lax to summer lax.
Most players try to find a camp, league or team to play on over the summer but there can still be a few weeks in between where there's no lacrosse. That's when you have to get creative! You can grab a few friends and your fiddle sticks and play around in the backyard or on the beach. You can work on your stick work-which is always really important to work on year round-with a rebounder or targets on your backyard goal.
If you are planning on taking the summer off from playing, it's still very important to get in a stick in your hand a few times a week. This is when having a backyard goal or rebounder is awesome. For 20 minutes a day, you can just go out back and work on your skills. No need to go to the local school and use the brick wall...which sometimes you can't do because of parked cars in the parking lot or too many windows.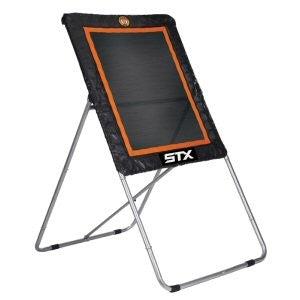 Don't lose what you worked all spring season to get! Get out there, keep hitting that rebounder and keep improving!