There has always been tons of options when picking out a your next lacrosse head for the season. While there is no doubt that some are more popular then others, we think there are a few that were looked over from the 2016 line up. Here is our list of the top 5 underrated heads from 2016.
#5 - The Brine King head ranks number 5 on our list of 2016's most underrated lacrosse heads. The Brine King is surprisingly one of Brine's most impressive heads weighing in 3% lighter then standard heads. Even though the King head is lighter it is still surprisingly stiff thanks to Brine's Core-Tech for increased strength. The King was designed for an overall offensive player with control and accuracy kept in high priority throughout the design phase.
#4 - This head was a bit less surprising  but the Under Armour Command head comes in at #4. Under Armour did an awesome job with revamping their head line with the Command. This head is clearly cut from a different cloth from previous Under Armour heads and is right on par with your elite level heads from more traditional lacrosse manufacturers. The Command head is a super versatile head that can really be used anywhere on the field. Under Armour did an amazing job with the Command head.
#3 - Coming in at number 3 would be the NIKE Vapor lacrosse head built for the offensive player with an extremely lightweight build. Nike designed this head to have a lightening quick release with superior ball control. In addition there is plenty of stringing holes to get your pocket dialed in to just how you play. This head was shadowed by the highly popular Nike CEO and Nike Lakota heads but is just on par with them and slightly cheaper.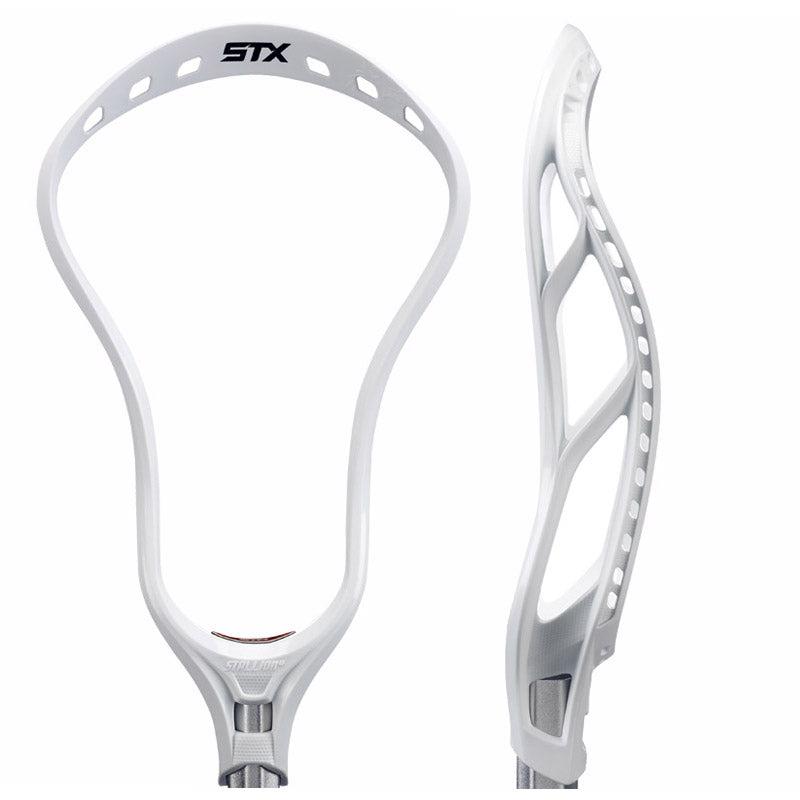 #2 - At number 2 we have the STX Stallion HS, built for performance anywhere on the field and an all around powerhouse. STX designed this head for the midfielder wanting to do it all. The Stallion is a great consistant head with laser accuracy while remaining stiff and ridged for those defensive plays. STX designed the scoop to make ground balls a breeze and let you keep that possession.
#1 - For the number one underrated head of 2016 we have the STX Surgeon 10 500 for the complete offensive weapon. Don't get us wrong the Surgeon 10 500 wasn't ignored this season, you saw it  at every level. We just think this head was seriously one of the most impressive offerings STX has ever had. There was so many things done right with this head that we are just reluctant to believe every attack man isn't using one.  The STX Surgeon 10 500 has the perfect face shape, offset and scoop for the offensive player. Everything about this head is dialed in for constancy, power and accuracy.